Victory for Roy Eefting in first stage of Tour de Taiwan
Roy Eefting wins the first stage of the Tour of Taiwan, the 83.2km city race in Taipei, with a strong final sprint ahead of Dutchman Raymond Kreder (JCL Team Ukyo). Filippo Fortin finishes third shortly behind, so there are two Pushbikers on the podium in Taipei.
Team work
makes dream work
Two arms raised high after the finish line, the joy of Roy Eefting and Filippo Fortin was enormous. "My goal was to give everything for Roy, because he is the perfect rider for this kind of stage. I am very happy about this victory and that the team also showed confidence in me," Fortin said happily after the race.
He had created the perfect starting position for Eefting in a long sprint, so that the Dutchman could win the race with all his speed and experience from the track. And so Roy Eefting also emphasised the teamwork: "The team did a super job for me to position myself at the front. Team work makes dream work, as they say".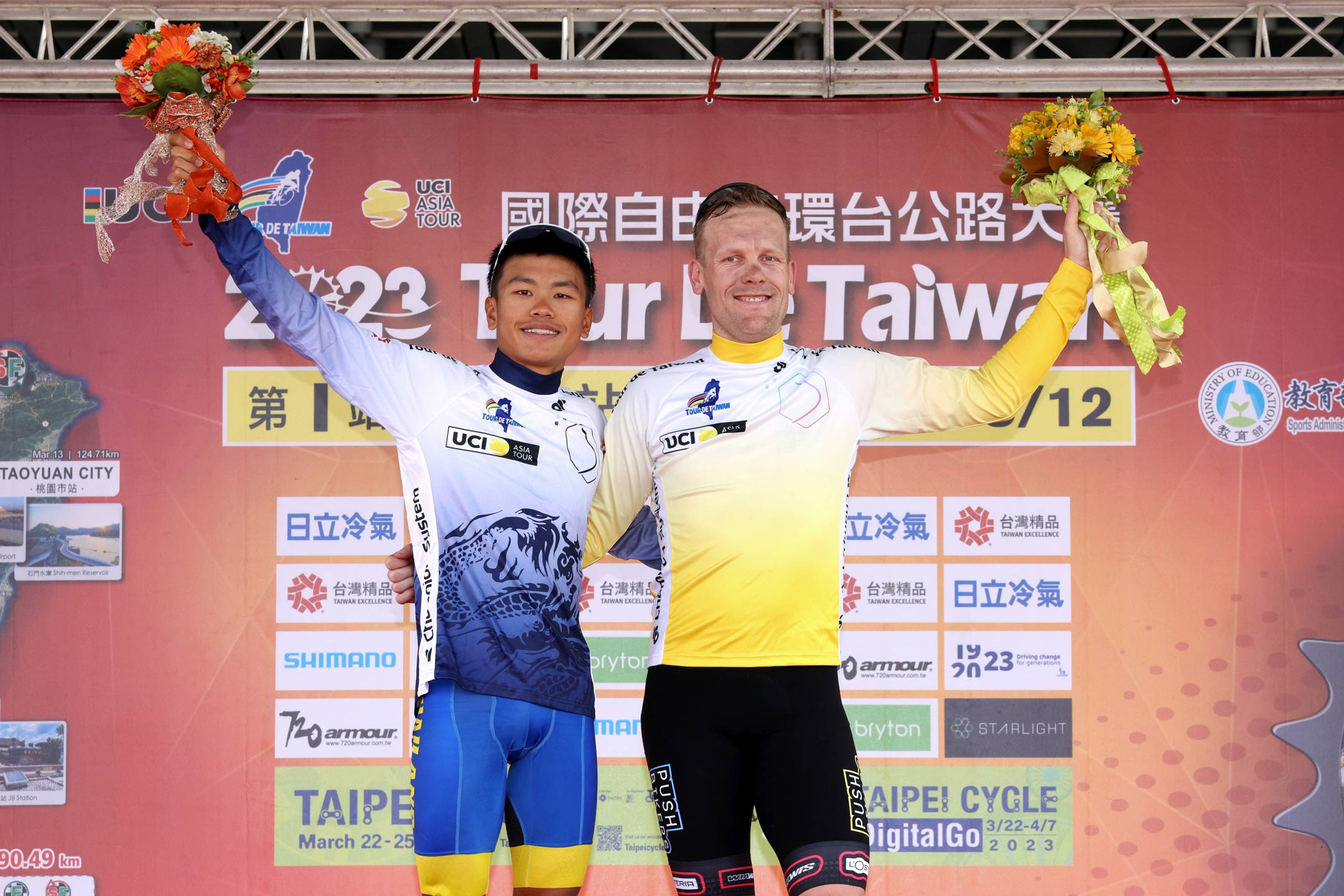 The course of this first stage of the Tour de Taiwan was a flat circuit, with a temperature of about 25 degrees a perfect day for a high speed race. Throughout the race, the pace was high, and in the last laps the top riders crystallised. "We really concentrated on the sprint. For us that meant saving energy, not crashing and only doing what was necessary," said Patrick Reißig. "It went very well, during the race there was only one breakaway, the situation was easy to control and the last five kilometres we were looking to the front. After that everything went like clockwork."
A perfect day for a high speed race
For Roy Eefting it was the third time he raced in Taiwan. As a sprinter, the upcoming mountain finish on the second stage in Taoyuan will be a tough challenge for him, but the entire Maloja Pushbikers team is determined to keep putting in a strong performance. Currently Eefting, Fortin, Reißig, Felix Meo and Philip Weber are happy about the successful start and the yellow jersey of the overall leader for Roy Eefting. 110 riders from 22 teams will compete in the 2023 Tour de Taiwan, UCI category 2.1 race.