Pushbikers
Shop & Repair Store
Victor Kaluza Str. 7 // 83607 Holzkirchen
Pushbikers
Shop
Opening hours:
Wensday 14 – 18 h
Tuesday 14 – 19 h
Friday 9 – 12 & 14 – 19 h
Saturday 09 – 15 h
Sometimes you need a place where you meet like-minded people. To talk shop, wrench, have fun or even philosophize about life. That was the basic idea in 2019 when we set up the first Pushbikers store, which was meant to be more than just an office or storage space. A place of belonging, where you can feel at home. A meeting place for all "Radlnarrischen".
Almost three crazy years later, the Pushbikers store was threatening to burst at the seams – store, café, workshop and office of the UCI Continental Team, all wanted to get a little more space.
A place to go for anyone
who wants to call a very special bike their own.
So at the beginning of 2022, we moved just a few hundred meters away into a flat 1960s building whose history as a trade for heating oil, diesel, lubricants still tells of fuel, oil, mobility and change. Quite fitting for the Pushbikers, as we found. At Viktor-Kaluza-Str. 7 you will find us, the old Gaggia coffee machine, lots of road bikes, gravel and mountain bikes from the manufacturers Wiawis and Dizo and selected parts of the Maloja cycling collection for men and women. Plus lots of material and accessories that we have in use for the Maloja Pushbikers Profi Team. And a comfortable old sofa and in the summer an open outdoor space in front of the store, which invites you to linger and is thus an exception in Holzkirchen's town center.
The Pushbikers store is the meeting point of our community and in summer the fixed start of our public social rides on Thursday evenings.
Come on by, we look forward to seeing you!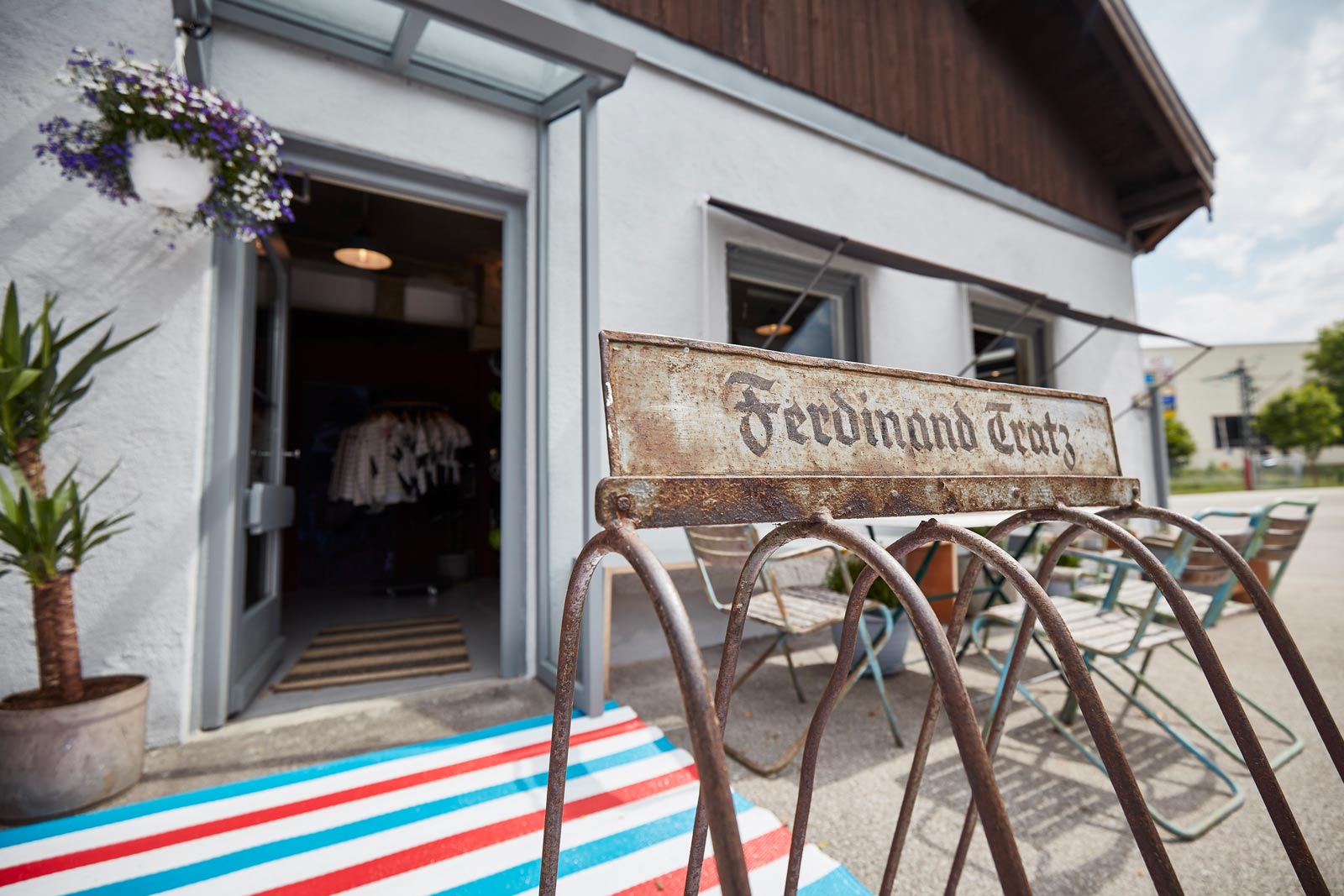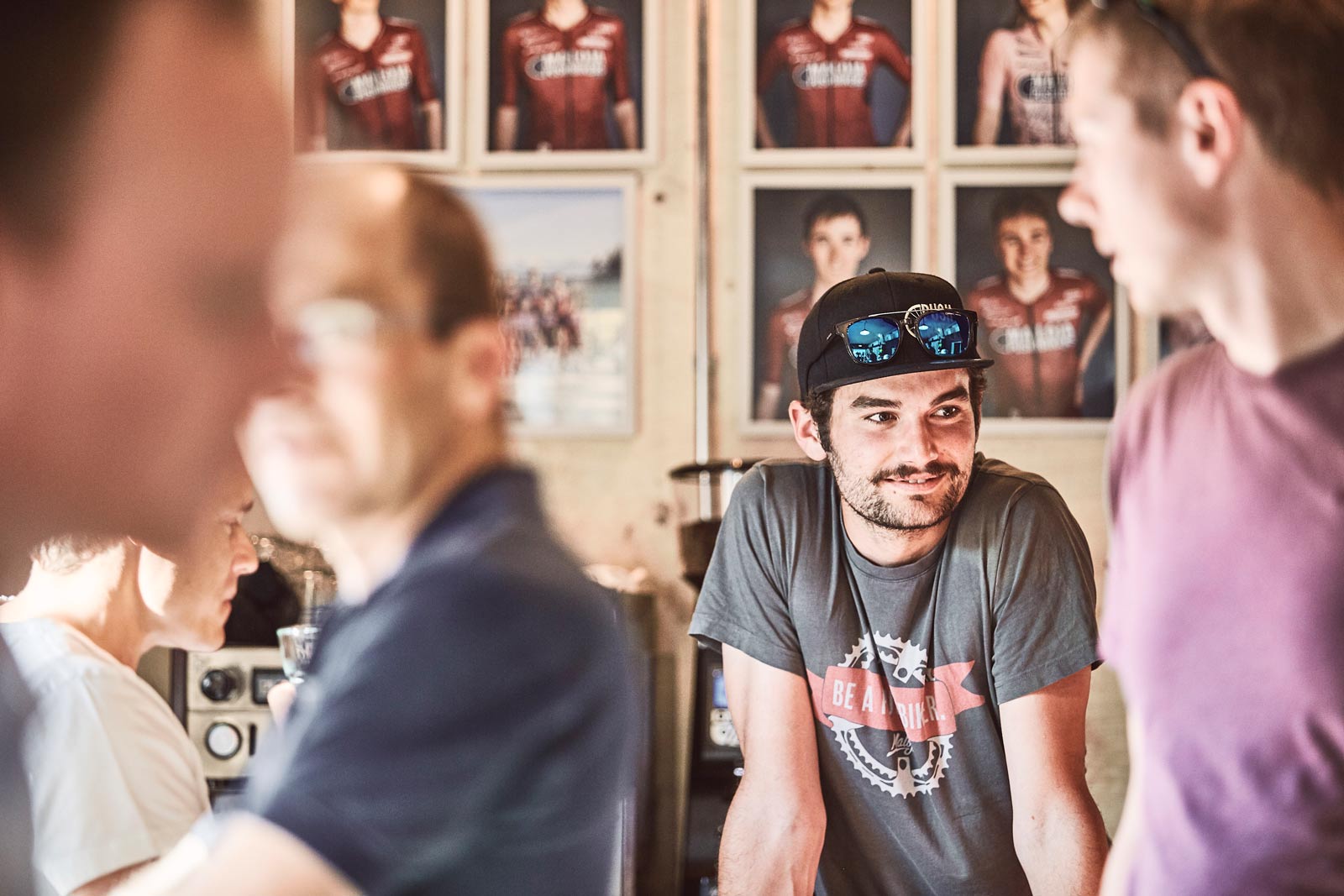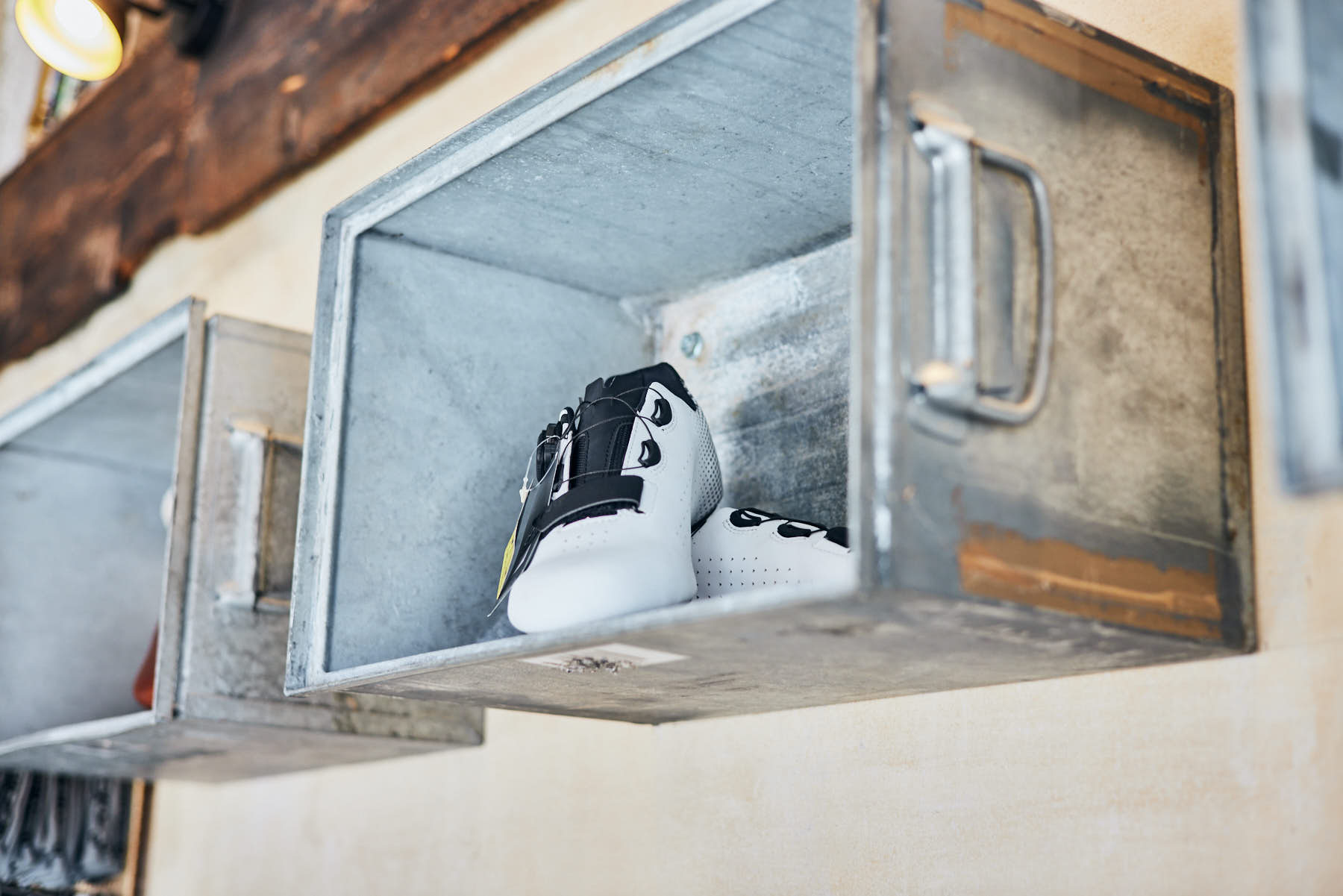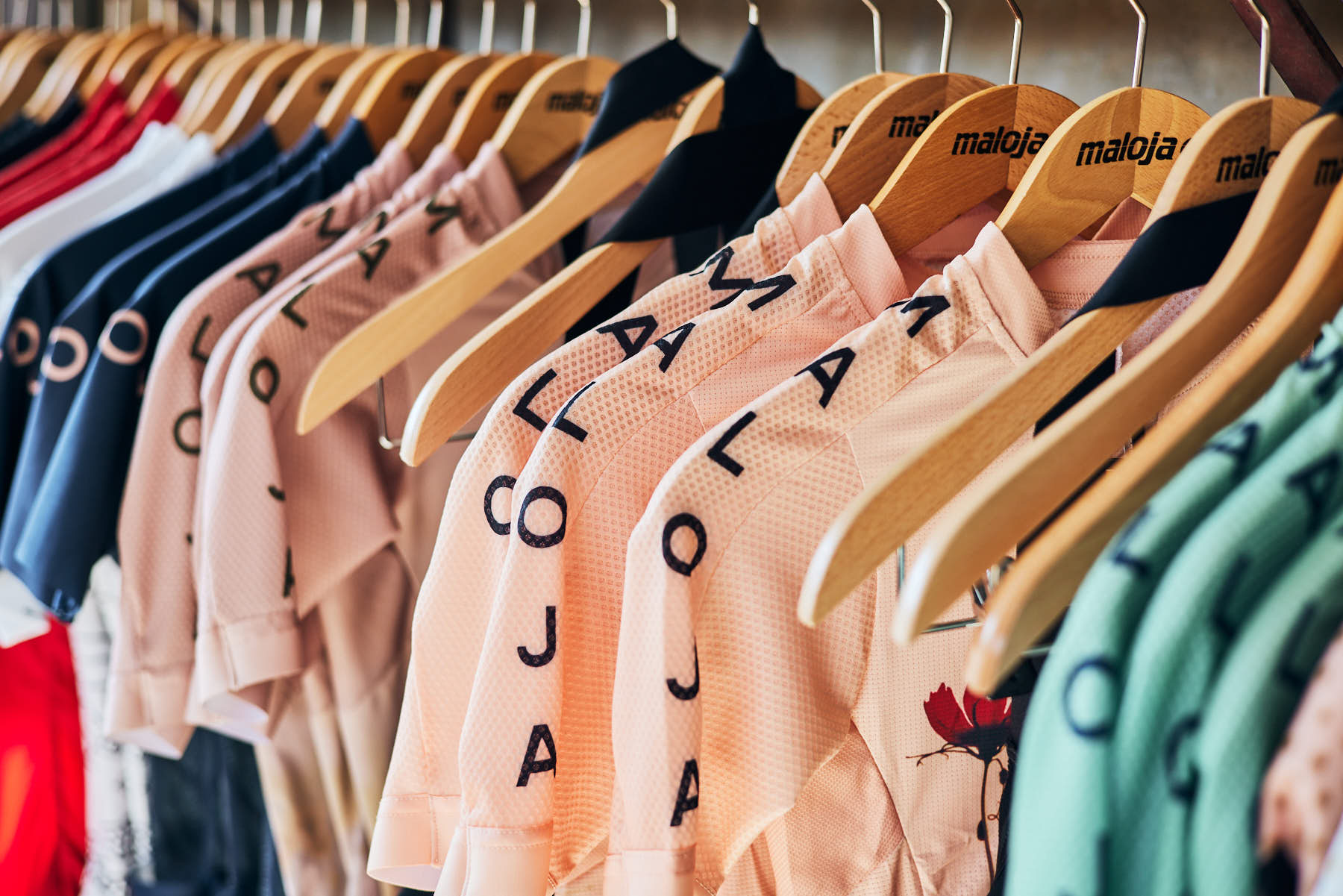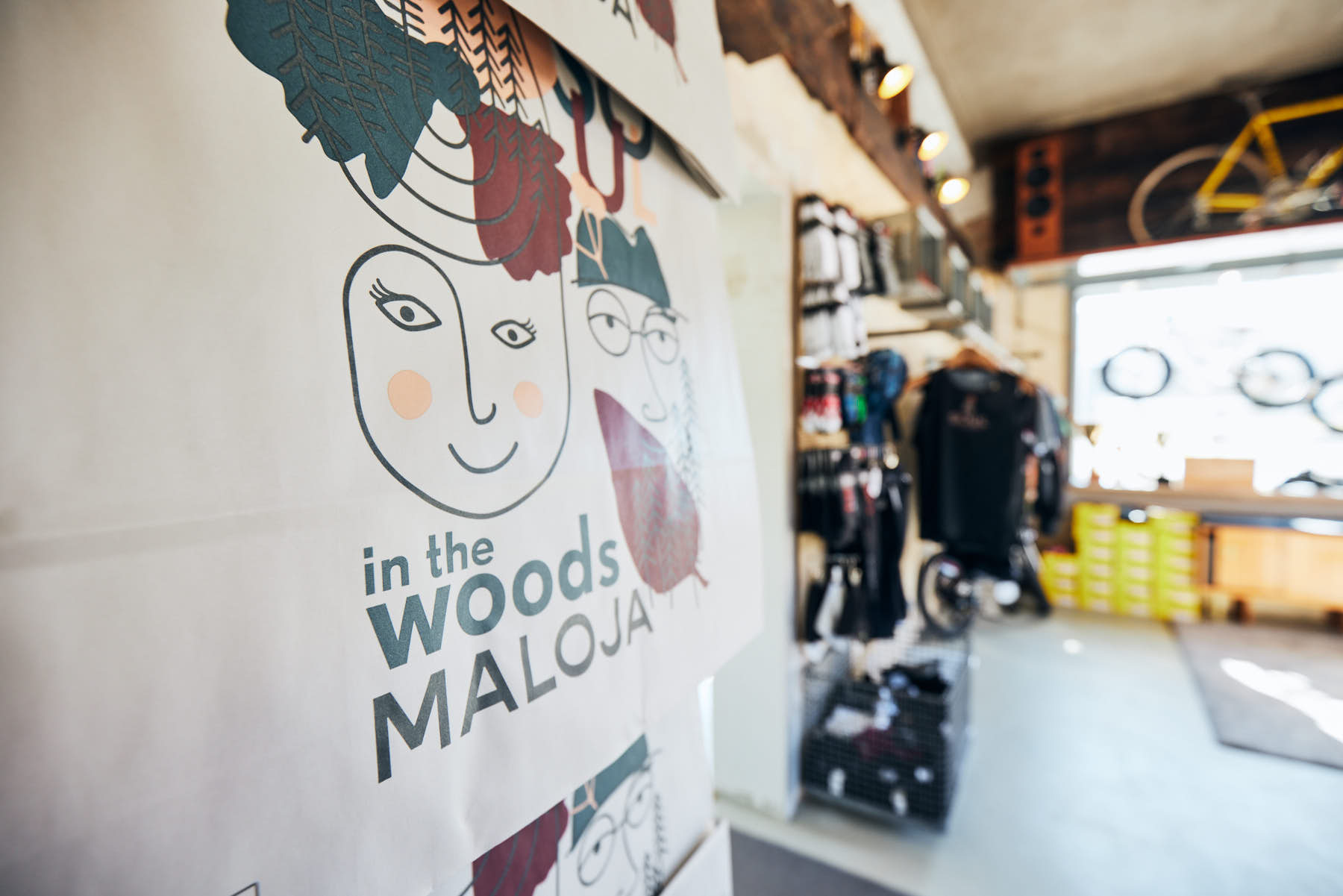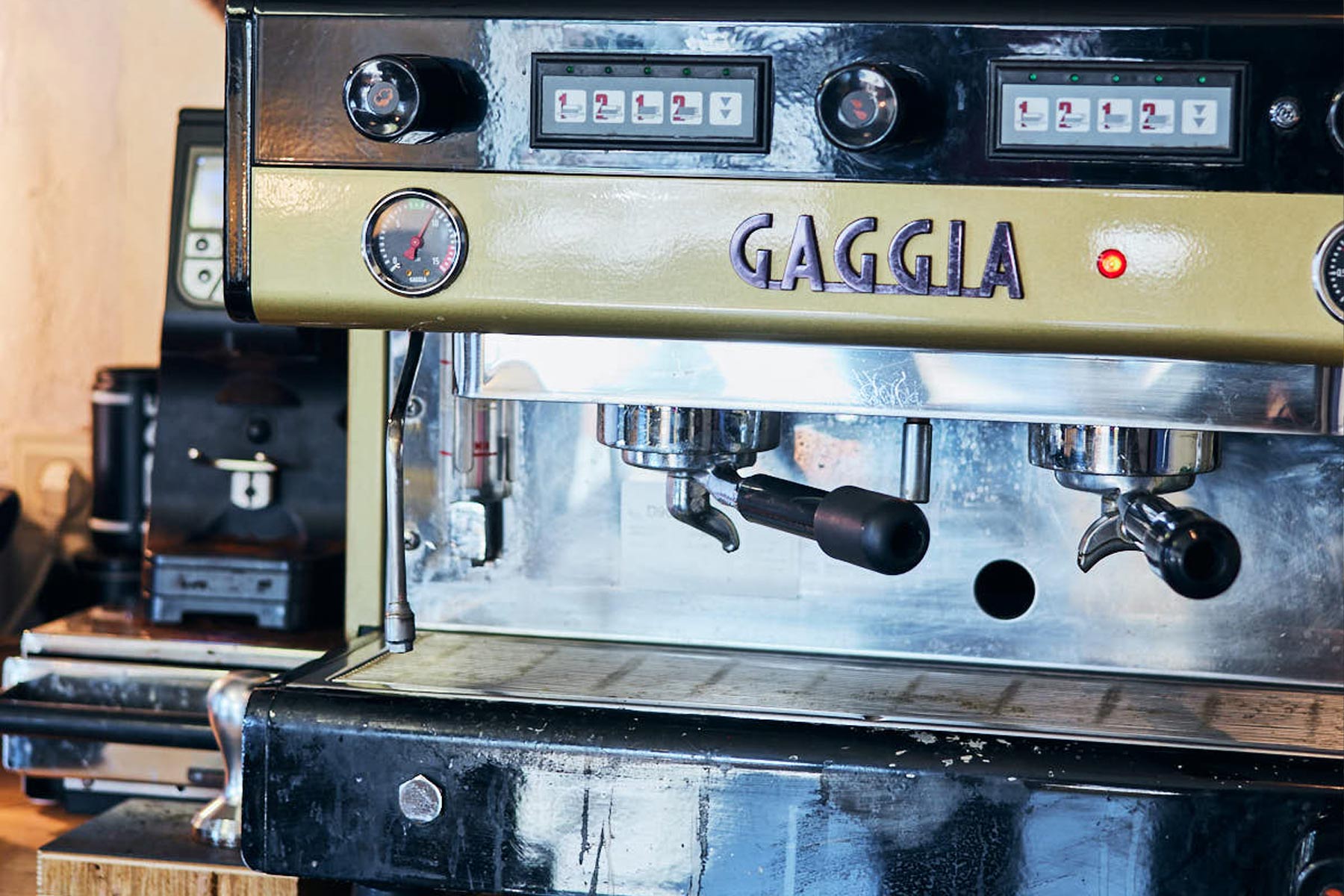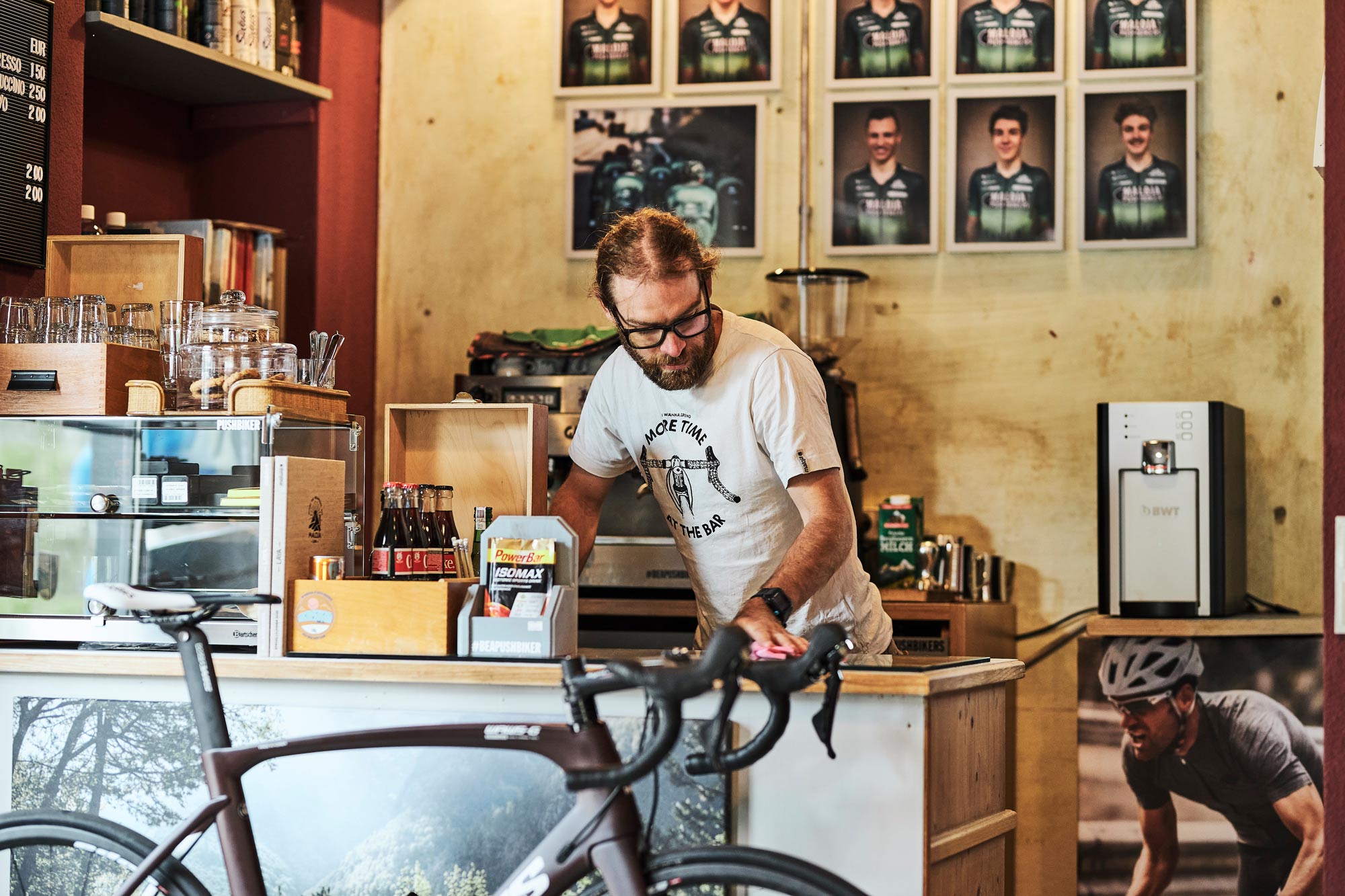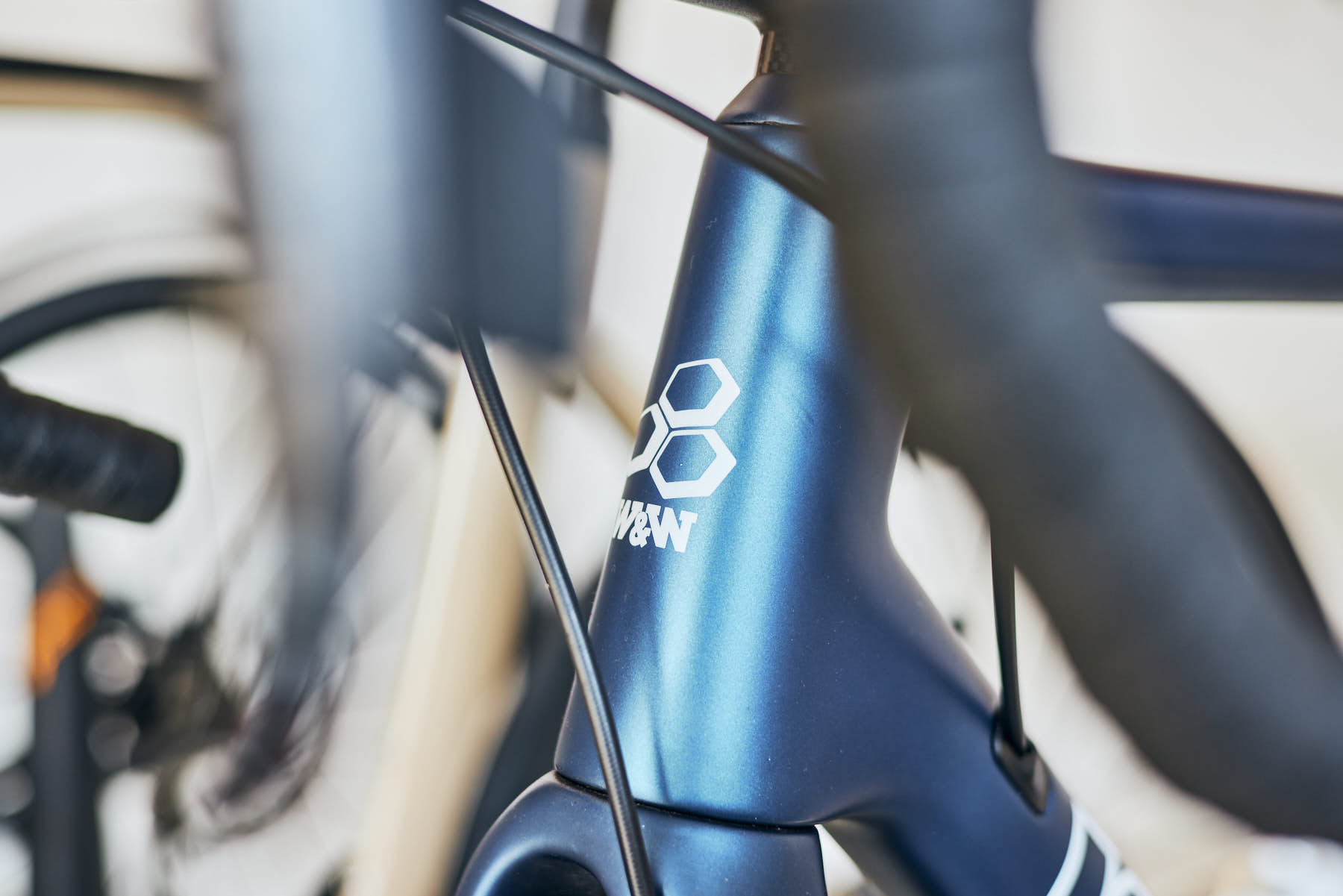 Victor Kaluza Str. 7 // 83607 Holzkirchen
REPAIR STORE
Recent opening hours:
Wednesday: 14:00 - 19:00 h
Thursday: 9:00 - 12:00, 14:00 - 18:00 h
Friday: 9:00 - 12:00, 14:00 - 19:00 h
Saturday: 10:00 - 14:00 h (Bikes only assumption )
Behind large brown industrial doors, the workshop opens, flooded with light and the faint smell of lubricants still lingering in the walls from previous use. "No smoking, no fires and no naked lights" says the sign from the old days.
Here our team wheels are screwed, but also completely individual customer requests. It is the realm of Waldemar, our workshop manager, who loves bikes as much as we do. Some of the paint on the wall is peeling off, and next to it hang bikes that are ready for pickup or still waiting for service.
Keeping calm is part of the workshop's daily routine. Fiddling around, taking a close look, even getting inventive sometimes. All the bikes that our customers buy in the Pushbikers store are assembled here. And individual bike wishes are fulfilled in the process. "Actually, every bike is unique," says Waldemar. "We don't have off-the-shelf bikes. Through the connection to the professional team, we have many customers who have been following Pushbikers for a long time and know their way around. They trust that they will get a really good bike with the right components from us. That's both an incentive and a pleasure for me."
And also the wheel check in the winter break or repairs can be booked in the Pushbikers workshop. Or even the supreme discipline: wrapping handlebar tape.