Heroes of the future
Cycling professionally and also developing educationally. A parallel life that only works with a lot of sacrifice. The promotion of top-class sport is a social issue, but also one that concerns us at Maloja Pushbikers.
What is it about – an unconditional pursuit of success or personality and individuality? With the suggestion of our Pushbiker Max Benz-Kuch, we would like to share some points of view with you.
A plea for courage and individuality.
Inspired by Pushbiker Max Benz-Kuch
Top-class sport needs change.
Redefining success
"Risk. Somewhere between fear and confidence. The road to the final home stretch, it gets shorter and shorter. The pulse, beyond 180bpm, adrenaline. And always the worry of getting injured in the peloton battle, or worse, failing athletically. The hours on the bike, they fly by like the youthful years, the most exciting time of life.
Remaining in the present, the future seems so far away. But the dichotomy, it brings up the fear again and again. The thoughts of the next exam, the cancellation of one's girlfriend's birthday party. A parallel life.
Why is it worth it to us?"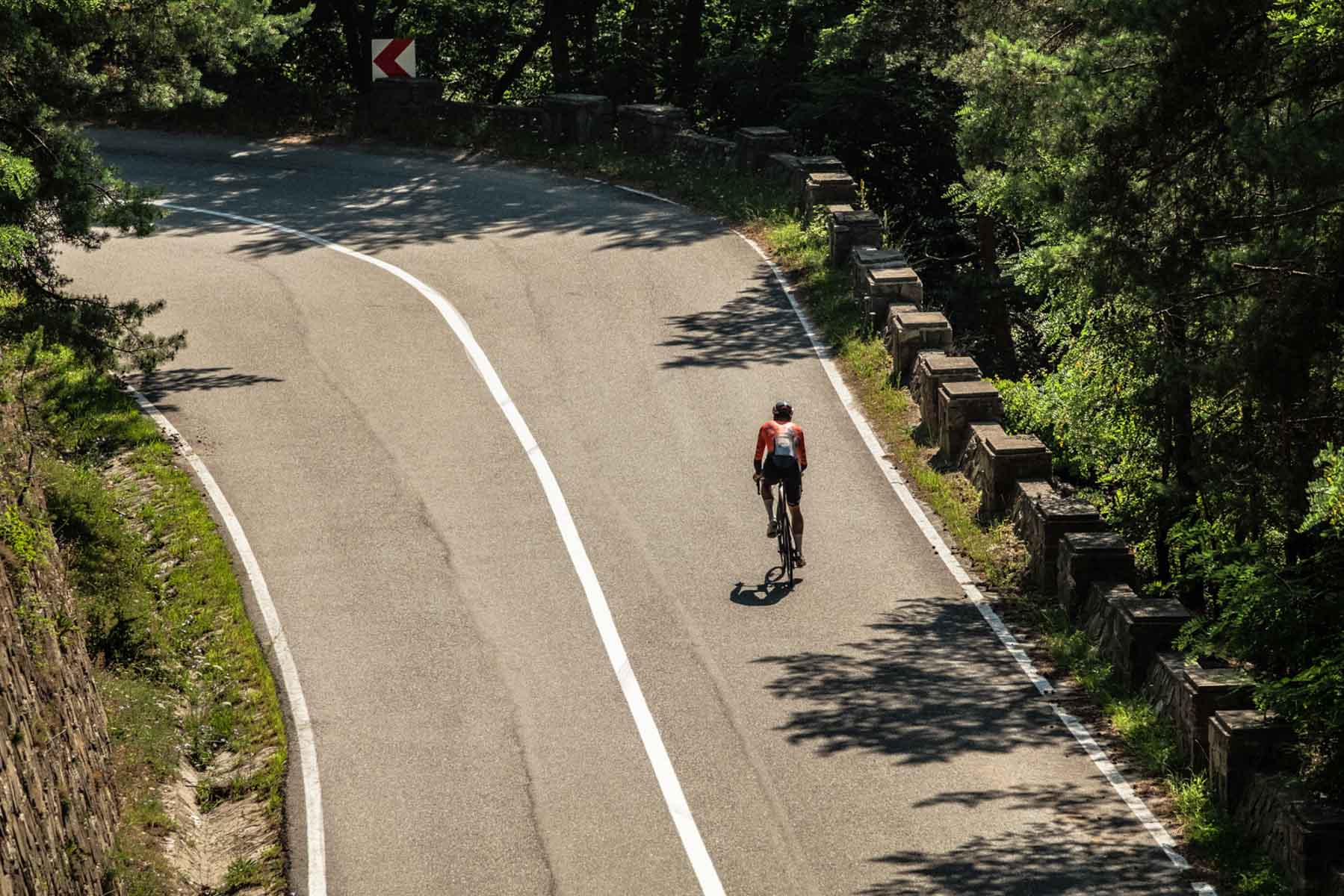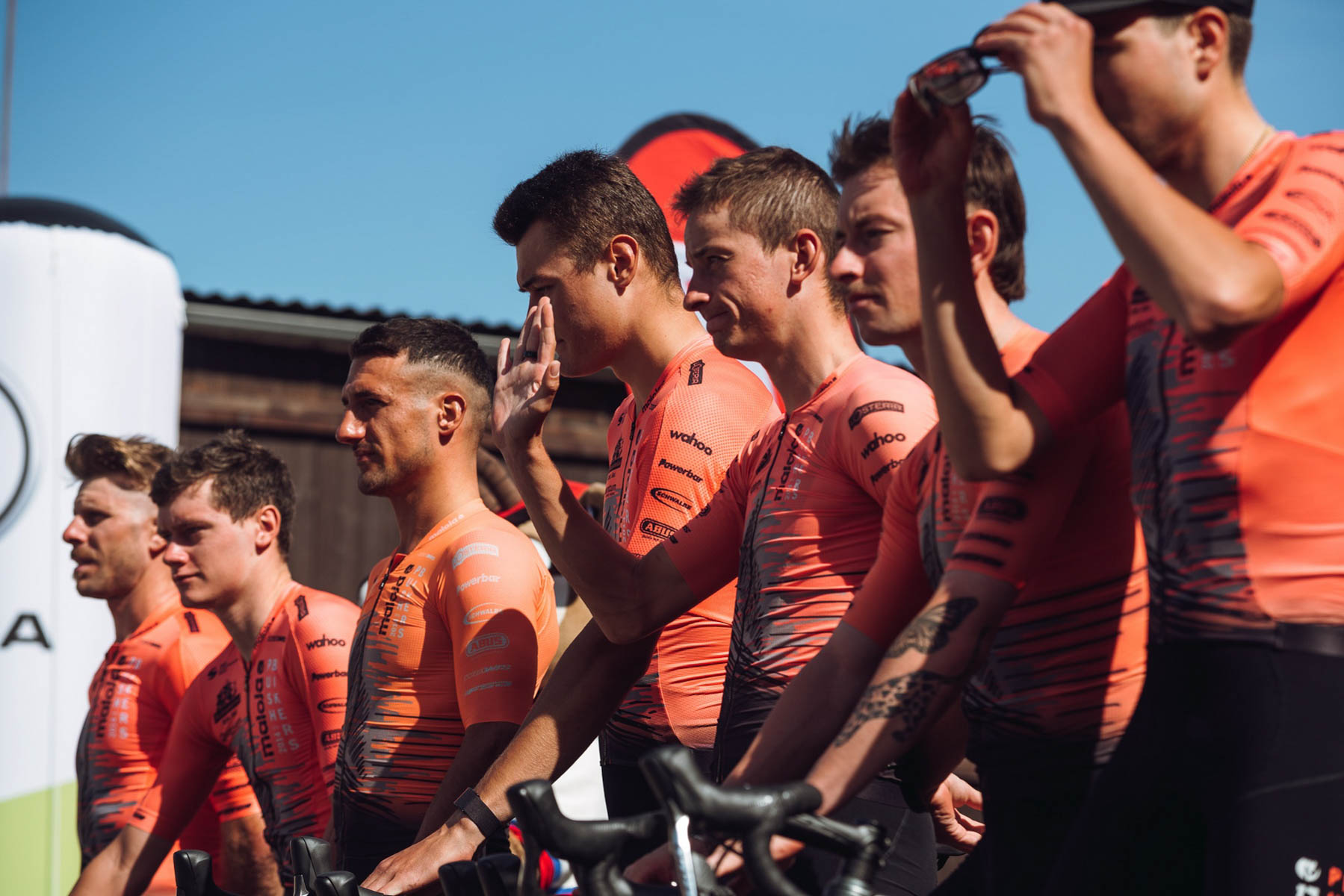 This is the opening paragraph of a longer feature recently written by Max Benz-Kuch – in his second year with the Pushbikers and for a few months now a journalism student at the University of Applied Sciences Macromedia Berlin. His lines made us sit up and take notice, because we as a cycling team are also part of a "sports system", bound by regulations and licences, but also by the pressure for sporting success. In this context, we also ask ourselves time and again which riders are the "right" ones for our own team. In order to manage the balancing act: To fulfil expectations and goals in terms of performance, and still promote the riders as personalities. Especially the question of whether and how success can be defined differently has been omnipresent for the Maloja Pushbikers for many years.
One who has already had to do without a lot and lives with a compromise is Paul Rudys, also in the Pushbikers squad since 2022. The 24-year-old is entering his sixth season as a professional and knows how to combine sport and studies. However, this only works with "a lot of sacrifice", he explained.
At the age of twelve, he was recommended to attend the Cottbus boarding school, which has been renowned for cycling since GDR times. "My most formative time. School-wise and sport-wise it was not always easy, the methods were without question: old school". Nevertheless, he was able to consistently pursue his dual career. He completed his time as a junior driver with the Abitur in school and a professional contract in sport. "It wasn't until after my A-levels that I realised that in the men's sector, education quickly comes up short because there are few opportunities." For the love of sport, Paul kept going, until today. He has two hearts beating in his chest.
"Risking your life for 50€ on the weekend to discuss model cities of the future on Mondays is crazy. But that's what I'm burning for."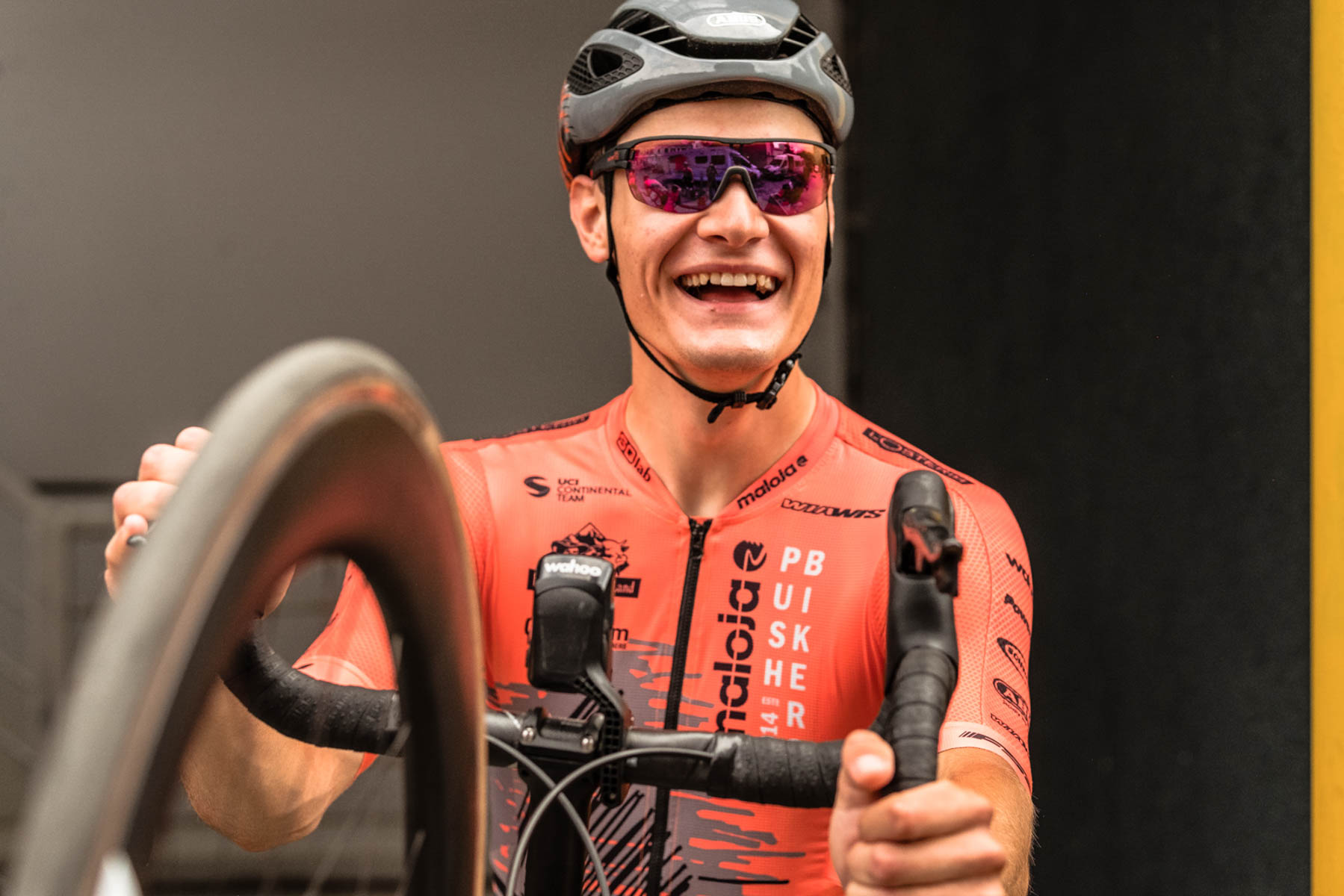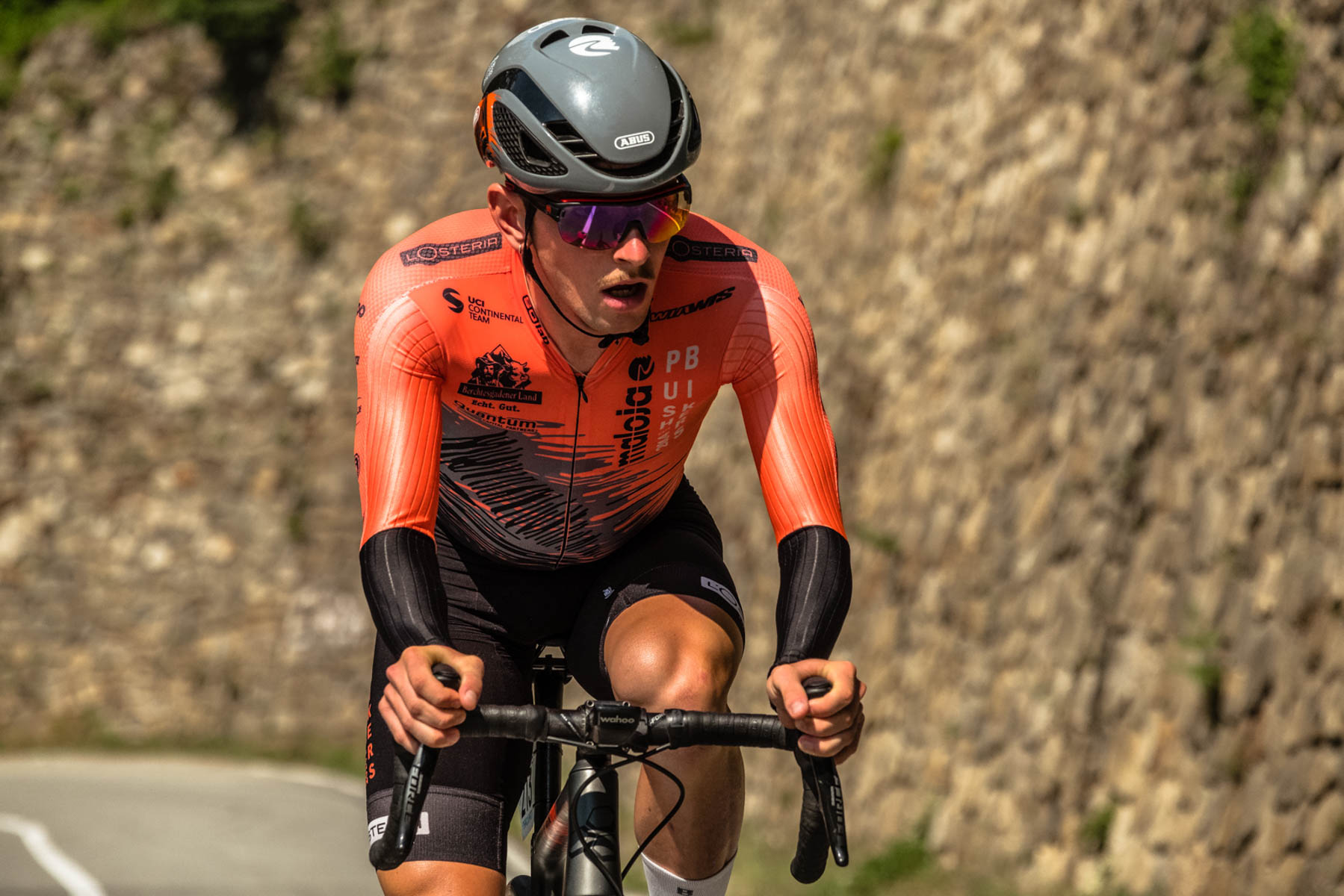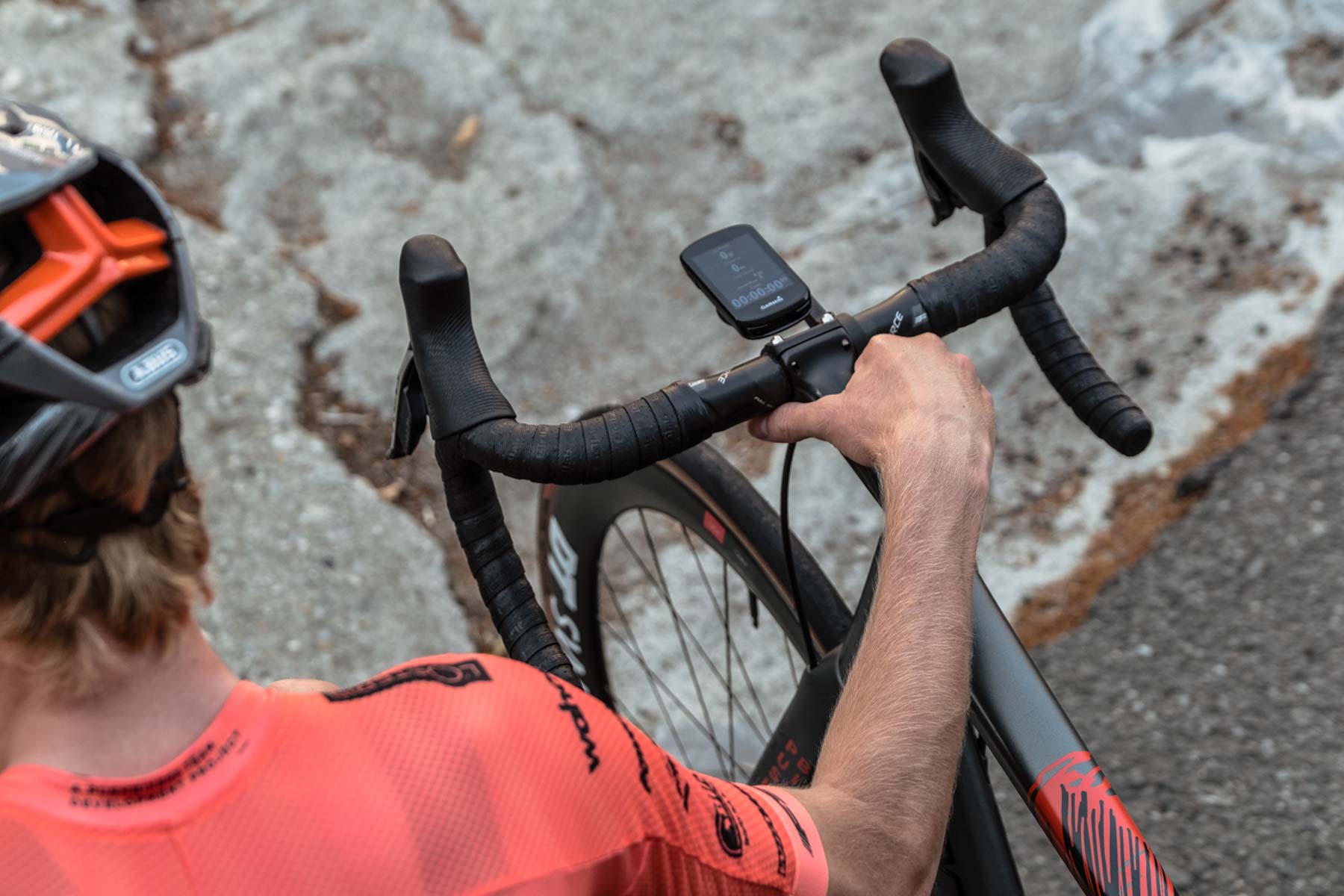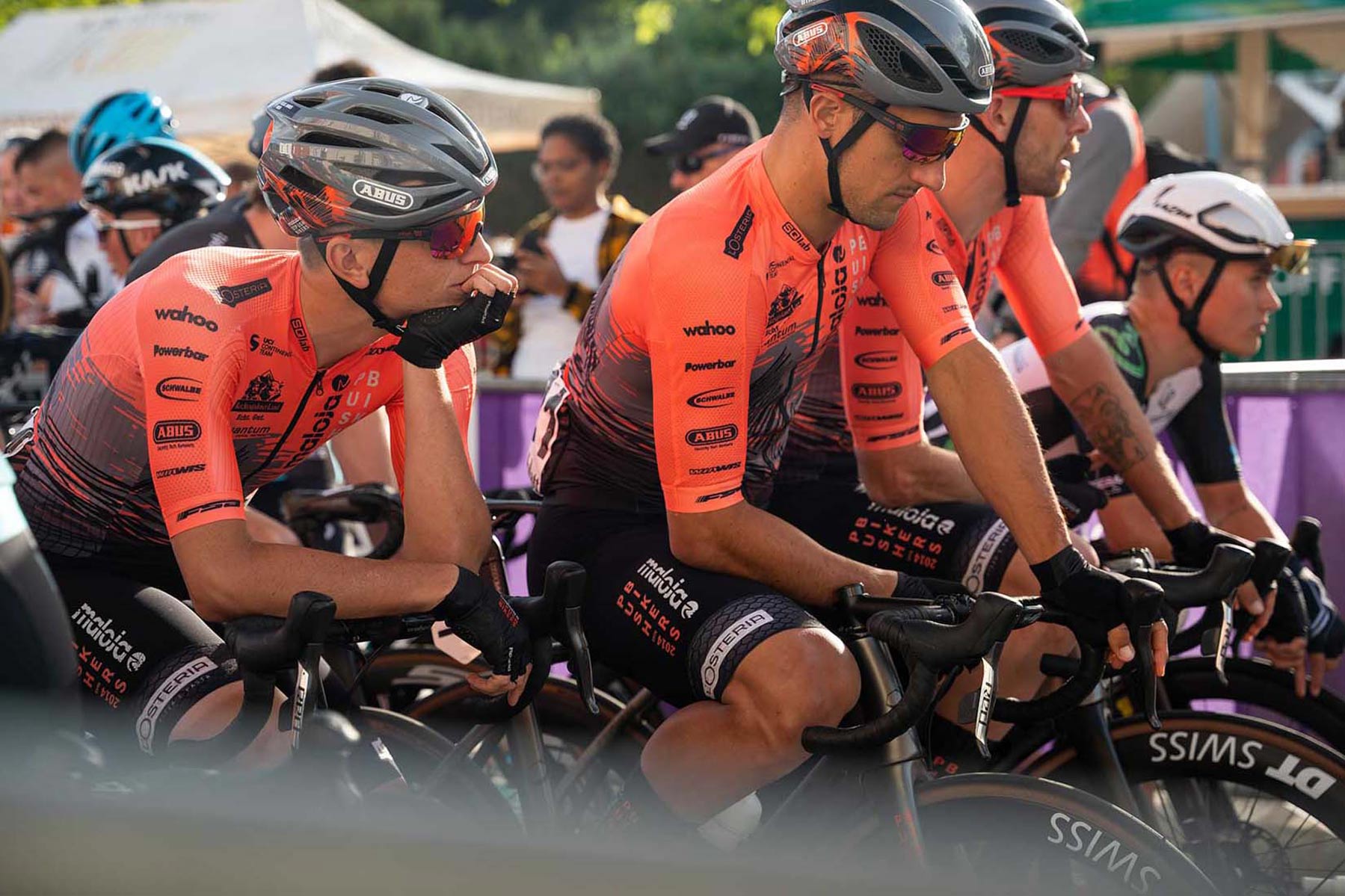 Development opportunities
More heroes for sustainable
added value of sport
The voices of the athletes themselves are getting louder and louder, Max Benz-Kuch summarises in his article: Hung up on the path to top sporting performance, the association Athleten Deutschland e.V. posed the Gretchen question of top sport development to the responsible institutions in August 2022. The system-critical paper questions the orientation and implementation of state sports funding from the ground up. Track and field athlete Gina Lückenkemper, Germany's Sportswoman of the Year 2022, also voiced criticism last summer: "If you're already good, you'll get good funding. But as long as you are on the way there, it is difficult." She wrote to a fan that societal expectations presuppose that semi-professionals can keep up with full professionals or should even beat them.
Prof. Dr. Timo Stiller, former top athletics coach, sports scientist and head of the Department of Sport and Exercise at the University of Applied Sciences Schwäbisch Gmund, argues against the pure success orientation in top-level sport. In his view, there is a success orientation in the current promotion of top-class sport "which makes mature (athletes) dispensable in contrast to successful athletes". Stiller told Deutschlandfunk radio: "The more it's about success, the more the path to success and even the person become irrelevant."
Against this backdrop, it seems impossible to pursue two things: competitive sport and education, as Paul Rudys or Max Benz-Kuch, for example, do. Unless one is in the absolute top echelon, which is decided by the system of sports promotion. Yet it is so important to promote a group of the most capable and motivated people in our society, is also the view of Prof. Dr. Stiller. Because for him it is clear that the orientation of top-level sport in Germany has never been discussed by society as a whole.
In the end, two levels are decisive that are interdependent: what development opportunities are actually available for competitive athletes and what attention is paid to athletes by society. At major international events, people look closely at the German medal table, at a World Cup everyone is trembling for the German team and – to stay with cycling – at the Tour de France people naturally hope for stage victories by a German team. But how exactly a top athlete gets there is not much part of the public debate or the general interest. "For us, or for myself, this was actually an issue from the very beginning. I myself was only in the national team's support system for a short time, and then consciously decided on my own alternative structure," says Christian Grasmann. Over the years, he often gathered around him competitive athletes who were shortchanged in the sports support systems or who deliberately pursued cycling alongside an education or even a job. "Of course, as a team you have to expect that these drivers are not always available, that they have exam times or the like. That requires consideration on the part of the team and the scheduling for the races, and can sometimes lead to bottlenecks. When you set yourself up in this way, it's not about quick success, but about sustainable development. As a team, we also have to withstand the pressure for success that comes from outside, and that's difficult. But I want to foster the passion I have in my athletes, not destroy it by having them just follow instructions."
"Being there is everything" is the much-quoted motto in sport as well. "The path is one of my biggest goals," says Paul Rudys. Where the path ultimately leads in measurable form remains to be seen. If there is no room in the system of sport, which is ultimately socially supported, for individual concepts that also fit today's present, who will take on the task of promoting individuality instead of the unconditional pursuit of medals?