Sommer Season Shop Opening
Winter adé! We want to enjoy the sun, a creative interlude, and go cycling together with you. In short: finally welcome the summer!
Have you already visited us in the new Pushbikers Shop? We have been working there all spring to feel really comfortable. We would like to share this development with you and invite you to visit us on Friday and Saturday – 13 and 14 May. We are preparing a few highlights for you, there will be good coffee and cold drinks and hopefully time for good conversations in the sunshine. Come by, we are looking forward to seeing you!
1 I
Bike Ride with Christian & Laurin
Friday, 13 May, 5 pm.
Saturday, 14 May, 9 am.
We start at the Pushbikers Shop. We will ride for about two hours, and afterwards there will be an after-work beer or coffee and cake!
Filippo Fortin took the first stage win for the Pushbikers in April! Reason enough to invite you to expand our Fan Base and offer you a special deal this weekend:
Saturday only
25 % discount on 30 aero helmets from Abus and 30 glasses from evil eye.
35 % discount on green and red Pushbikers clothing.
50 % discount on Black Roll bands and rolls.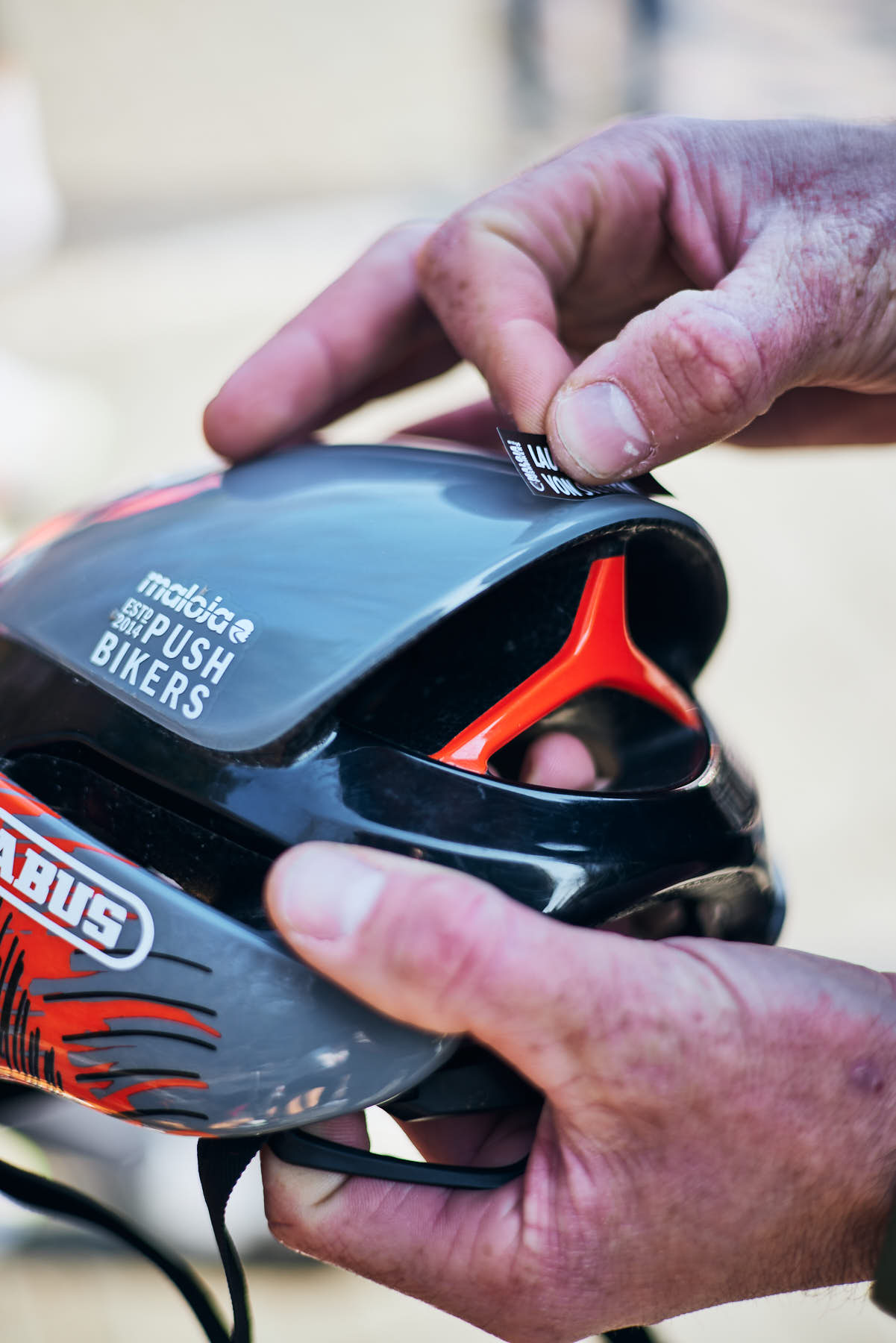 3 I
We have many good things around the bike to welcome the warm season.
Of course road bikes, gravel and mountain bikes! Plus great new cycling clothing for women and men – accessories – road and mountain bike shoes – saddles – tools – wheels – colourful washbags made from recycled Maloja jerseys – and much more.
Pushbikers Shop
Rosenheimer Str. 27 and Victor-Kaluza-Str. 7 I Holzkirchen
Please park in the car park of the HEP Einkaufsparadies on the other side of the railway tracks. From there you can easily walk over to us – this way the space in front of the two Pushbikers shops is not fully parked and invites us all more to linger. Thank you.
Photos |Maloja Pushbikers I Urs Golling Photography